Tibet - Drive In Drive Out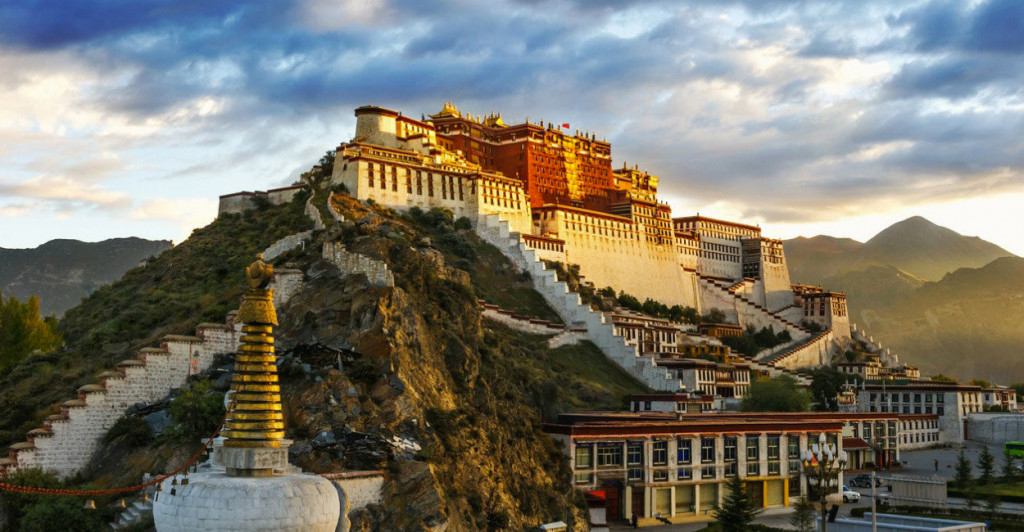 Tibet is an autonomous region of China. Open to tourists since 1985, it is a land of ancient mystery and fabled isolation. It is located at the highest elevation with most impressive natural beauty. Take a journey deep into the beauty of the "roof of the world". From colossal mountain ranges, arid, desolate high plains, stirring natural scenery and the opportunity to delve and explore authentic Tibetan culture and religion, Tibet has more to offer than you could possibly imagine.
Any Traveler wishing to explore Tibet requires a valid permit. Basically, there are four main permits required to travel to Tibet.
- China Visa or Tibet Group Visa (Tibet Group Visa is required if you are entering Tibet From Nepal
- Tibet Travel Permit (TTP)
- Alien's Travel Permit and Military Permit (Only needed if you travel to restricted areas like Everest Base Camp, Mt. Kailash)
What is a Tibet Travel Permit (TTP)? A Tibet Travel Permit (TPP) is not a Visa or any kind of stamp that goes in your passport. It is a separate document issued by Tibet Tourism Bureau with two pages: the first page is the permit page and lists the name of registered travel agency that is responsible for your tour as well as dates planned and itinerary, and the second page lists the name, passport number, nationality, age and profession of group member.
How to process for Tibet Travel Permit (TTP)? You cannot process a TTP on your own. A registered travel agency in Tibet must be hired to process your Tibet Travel Permit for you. Why? The law in Tibet (Tibet Autonomous Region only) requires foreigners to book a tour with a registered Tibet travel agency and to have a guide accompany them for the duration of their time in Tibet. After you purchase a tour package or agree on an itinerary with us, we will need two items from you to process your TTP: 1. a scanned copy of your passport and, 2. a scanned copy of your Chinese visa.
*ENTERING TIBET FROM KATHMANDU*. The one exception to this is for travelers who are entering Tibet from Kathmandu, Nepal. In this case a TIBET GROUP VISA needs to be applied for through the Chinese embassy in Kathmandu (instead of Chinese Visa). For such visitors entering from Kathmandu, the Tibet group visa consists of one piece of paper that lists all travelers' names. The group must both enter and exit the TAR together and the visa is valid only for the length of the trip you have booked but it's possible to extend the visa for few additional days, but only for staying in Lhasa.
COST of TIbet Group Visa: USD 85