If your heart vibrates on the rhythm of Eastern mysticism, then the Kathmandu Pokhara Chitwan tour is the right choice for you. Through bucolic cities with populated streets, to pristine wildernesses with crystal clear lakes and vibrant wildlife, to awe-inspiring temples and an enviable history, these places have it all.
Kathmandu
Your first stop will be Kathmandu, the capital city of Nepal, a real metropolis that stands at its historic, cultural and religious centre. The first thing you can do here is taking a guided tour of the city, there are plenty of sites to explore, including old palaces and Buddhist and Hindu temples. These places of worship are spectacular, and you'll get the chance to understand a new culture.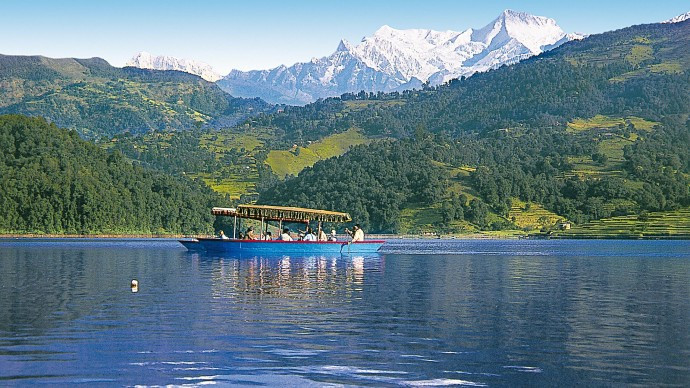 There's also the chance to take part in a lesson on how to make your own scarf, this is a traditional activity here. A DIY hiking backpack guide would also be really helpful since you're probably going to do quite a bit of walking here. This would be great for snack storing, as you can also go on a food tour. The Nepalese cuisine is extremely aromatic and rather different from Western cuisine, so you'll see the best hidden locations with the most delicious treats.
There are also plenty of UNESCO World Heritage Sites that weave their way out of a rich historical and cultural past. One of these is the Basantapur Durbar Square that's famous for its traditional architecture. Besides, you can get a glimpse into the past of the Nepalese monarchy here and learn more about it.
The Boudhanath is another UNESCO Heritage Site since it has roots that stretch over into Antiquity. This is now a place for spiritual meditation, and it's also one of the last remaining Stupas, but it was a Tibetan trade route for millennia.
And all these sites can easily be visited either by foot or with a more original bicycle rickshaw. Besides, Kathmandu is a very bike-friendly city, so you can rent one for yourself. You can also get out of the city and hike through Gurung and Magar, regions which offer steep snow-capped mountains, lush forests, and enticing traditional dances.
Pokhara
Moving on to another ancient trading route that connected Tibet to India, Pokhara offers a lot of interesting views and activities. One of them would be to enjoy watching the mule trains that continue the trading tradition, but that is just the beginning.