Why HTF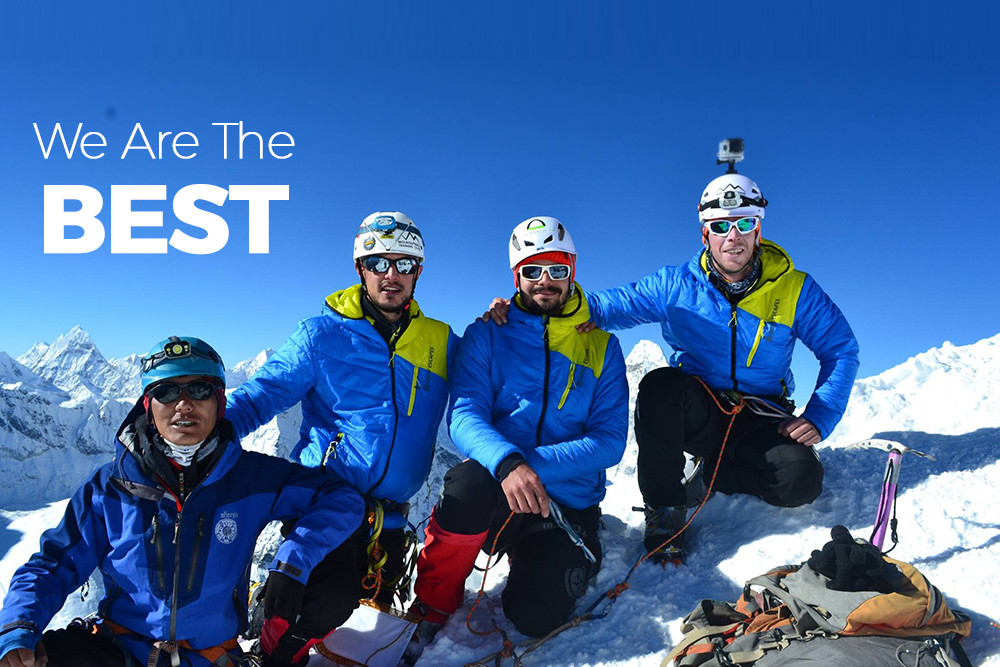 Because you can trust our experience! Himalayan Trailfinders is a well-established adventure travel group with over 11 years' experience in the travel trade and have International partner agencies in Italy, Russia, Latvia, UK, France and USA.
What we do is what we love and therefore we do it with joy and we do it good. We do not just sell trips; we create the trip that is best for you. Our focus is to provide you with the most suitable trekking experience and ensure that you enjoy it to the full. We believe that an experience in the Himalayas should be 'more than just walking from A to B'.
We're different, you'll like us – and you'll like our trips!
We strive to reach our objective of focus by providing our customers with the personal touch, by suggesting the most suitable path in regards to your desires and experience, by following International Standards in regards to Health and Safety, by using only high-quality equipment, by having you led by expert guides and helpful friendly staff, by using the services of reputable and trustworthy partners, by respecting the local people and their culture, and by respecting the environment.
At Himalayan Trailfinders, our staffs, being passionate about travelling themselves, understands the importance of value for money, and we guarantee that you will not be disappointed in any way. By organizing trekking groups consisting of a small number of people, we are in a position to give more attention to each individual. By walking in small groups, the experience will be more flexible and gives you the possibility to enter the realm of Nepal and all its facets.
The Experience
The paths
Thanks to our experts, we have started to plan out new trekking routes that will provide that something extra and that something different. Many travellers choose to follow the main path and while these popular treks are still fascinating and beautiful, they now have visible signs of tourism. So we thought of creating new alternatives for those who wish to live the experience in a more native style.
The equipment
Thanks to our International partners, we have in possession the most advanced pieces of equipment for trekking, safety, and first aid, basics of which all our staff has been trained into.
The people
The staff that will accompany you is not only trained and full of past experience, but also friendly, intuitive, helpful and attentive. The local village people you will meet during the treks will always welcome you with a smiley face and willing to chat.