Everest & Rolwaling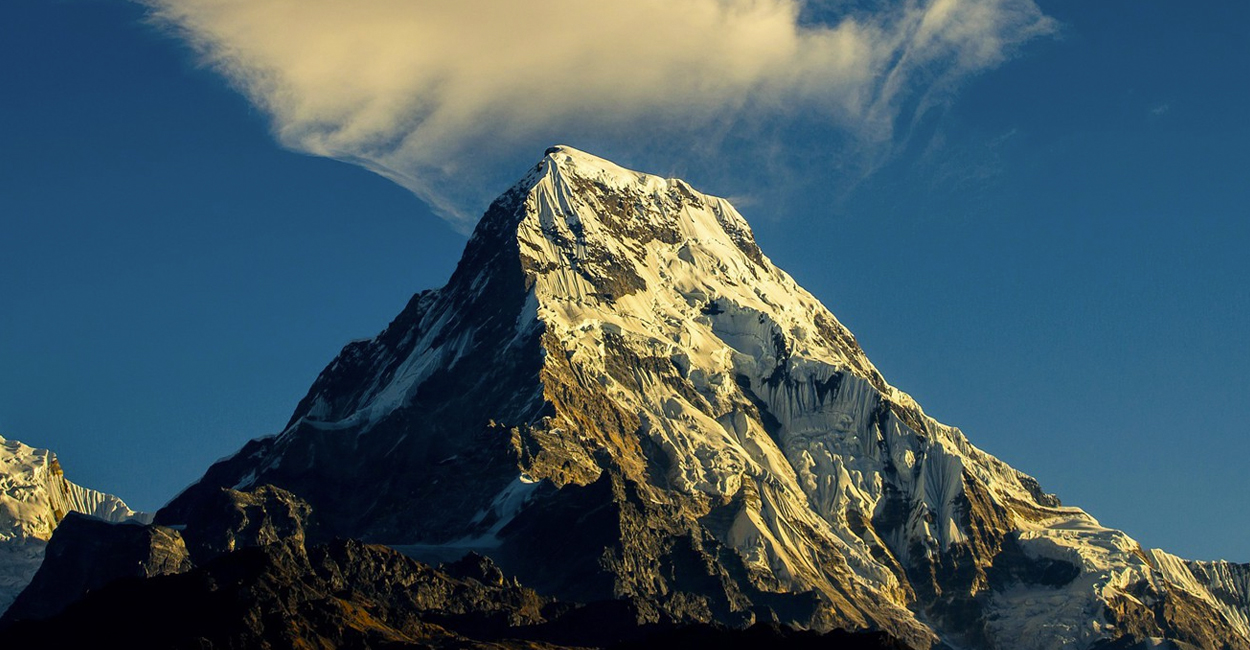 Everything here moves on a higher plane, and you can't quite say you've been trekking in Nepal until you've gazed upon the dark cone of Everest (8848m) and its majestic companions Cho Oyu (8188m), Lhotse (8516m) and the jewel of the Khumbu, Ama Dablam (6812m).
Most Nepalis have never seen Everest, but identify proudly with it. It's no wonder then that everyone who comes to Nepal feels compelled by its gravitational attraction. It is after all one of the seven natural wonders of the world.
The Khumbu region boasts a range of highly organised teahouse trails that get busier every year, and for good reason. The views on the Everest Base Camp trail are simply unbeatable. The hospitality of the local Sherpas is legendary, and cultural celebrations such as October's Mani Rimdu mask festival are life affirming.
Those who care for a quieter fortnight often divert to the string of turquoise lakes that crowns the Gokyo trek. But there are many more intimate moments to be had in the shadow of Everest. New trails are being blazed across the region with a focus on more cultural experiences. On the Indigenous People's trail, you can learn how to play the Tamang 'damphoo', consult a Thami shaman, or while away the day fishing with the local Majhis before enjoying a fresh fish BBQ on a sandy bank.
There is adventure too. The 'Three Passes Trek' will take you on a romp into the heart of Sagarmartha National Park, and if that's not enough you only need to follow the route into Makalu taken by Eric Shipton and Edmund Hillary via the 'Three Cols' route. Or pursue the old 'short-cut' for local Sherpas to Kathmandu by taking the Tashi Labsta pass into the Rolwaling valley to the west. The region may be famed for its sky-piercing peaks and Sherpa hospitality, but it also offers wonderful opportunities to swap mountain experiences for cultural ones.